About Benjamin Franklin Plumbing
We are a locally owned plumbing company providing plumbing services to Santa Barbara County. Steve and Lisa Pahler have been in business for the past 25 years serving our community. We provide 24-7 plumbing services to our customers. We are committed to providing you with the very best plumbing experience we can offer. Our technicians are background checked and drug tested, so we can provide a level of trust that will put you at ease when that emergency plumbing problem happens when you least expect. We attempt to meet and exceed your expectations. We were honored in 2008 with the Franchise of the Year Award. We are committed to our employees and their well being and to that of our customers, for which we do not take for granted.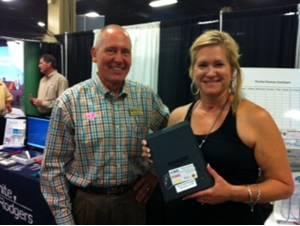 Awards & Affiliations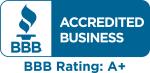 Meet Your Local Team!
Steve and Lisa Pahler: Owners

We both attended High School in Santa Barbara. Lisa graduated from Bishop Diego and Steve attended Dos Pueblos. We met in Santa Barbara and were married at San Rogue Church. We went on to raise our five children. Our youngest went to be with the Lord when he was 15. Our other four children are active in our family owned business. We went on and decided to align ourselves up with a wonderful franchise that is allowing us to work on building our business and continue to offer our greatest assets-our employees, the best opportunities possible for them. Many of  their personal stories are listed further down. We want to service our customers by being there when they need us. 24-7 is truly what we offer. Because you never know when a plumbing leak will happen. We thank you in advance for allowing our company to be of service up you.
Bill Minarik: General Manager


Bill Minarik grew up in Glendora. After high school served his country in the United States Coast Guard. He started his plumbing career in wholesale plumbing supply houses. He joined our company back in 1990 and has been overseeing our daily operations with a high level of commitment every since. When not at work Bill enjoys riding his motorcycles and spending time with his family.
Kelly Keene: Technician

Kelly Keene has been with us very several years. Kelly has a wonderful personality and loves working with his customers.
Russ Fellom: Technician

Russ Fellom worked for us years ago and recently returned to our company. He is very technically skilled and does very thorough work.
805-967-1776
24/7 Emergency Service in
Santa Barbara County

View Our Video